Beef Facts
Beef Sustainability Facts
Not only is beef delicious and nutritious, but the beef community also continues to implement numerous proven sustainability practices throughout every step of the "pasture-to-plate" process that contribute to the way beef is responsibly raised today.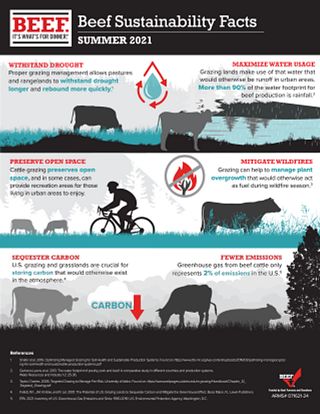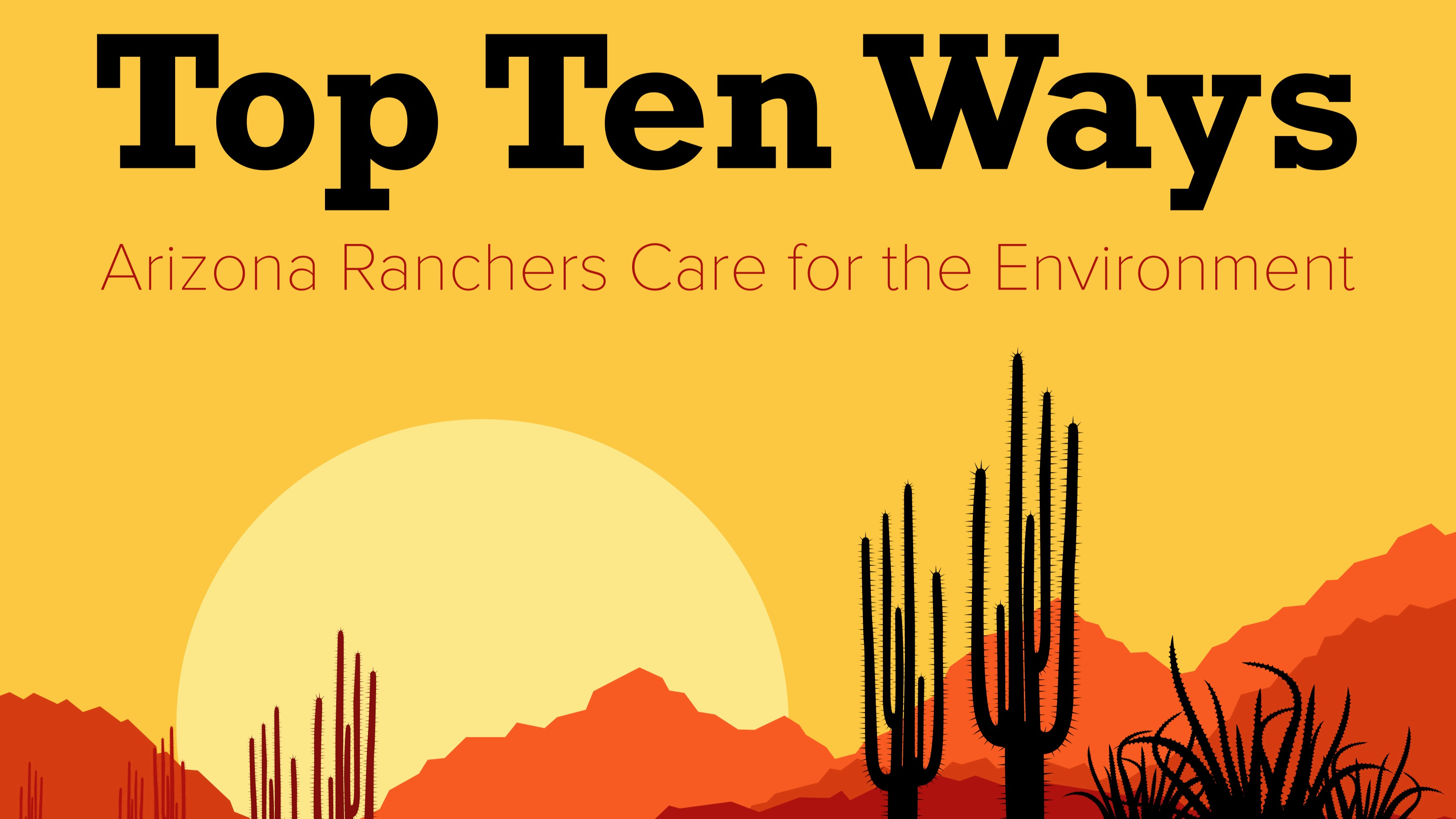 Arizona Ranchers Care for the Environment
Caring for wildlife, stewarding open spaces, and utilizing solar power are a few ways ranchers make the environment a top priority.
Arizona Ranchers Care About Conservation
Families and ranching go hand in hand. The land isn't just where Arizona ranchers raise cattle, but where they raise their families, provide open space and create wildlife habitat.
Sustainability at the Feed Yard
Raising responsible beef is a priority for farmers and ranchers, which includes a strong focus on environmental, social and economic efforts at feedyards and a commitment to continuous improvement. Watch this video to learn more.
Cattle and the Environment
For Arizona's ranching families, the land is not just where they raise cattle; it's also where they raise their families. They have a personal stake in the quality of their
environment
- so they are always looking for new ways to improve the air, water and land on and near their property.
In fact, today's cattlemen are significantly more environmentally sustainable than they were 30 years ago. A study by Washington State University in 2007 found that today's farmers and ranchers raise 13% more beef from 30% fewer cattle. When compared with beef production in 1977, each pound of beef produced today:
Produces 16% less carbon emissions

Takes 33% less land

Requires 12% less water

Arizonans rely on farming and ranching families to manage and maintain more than 26 million acres of land in Arizona. A healthy aspect of sustainable beef production involves grazing cattle on U.S. rangelands, about 85 percent of which are unsuitable for crops. Raising cattle on this land contributes to the ecosystems by converting forages humans cannot eat into a nutrient-rich food humans can eat -- beef.