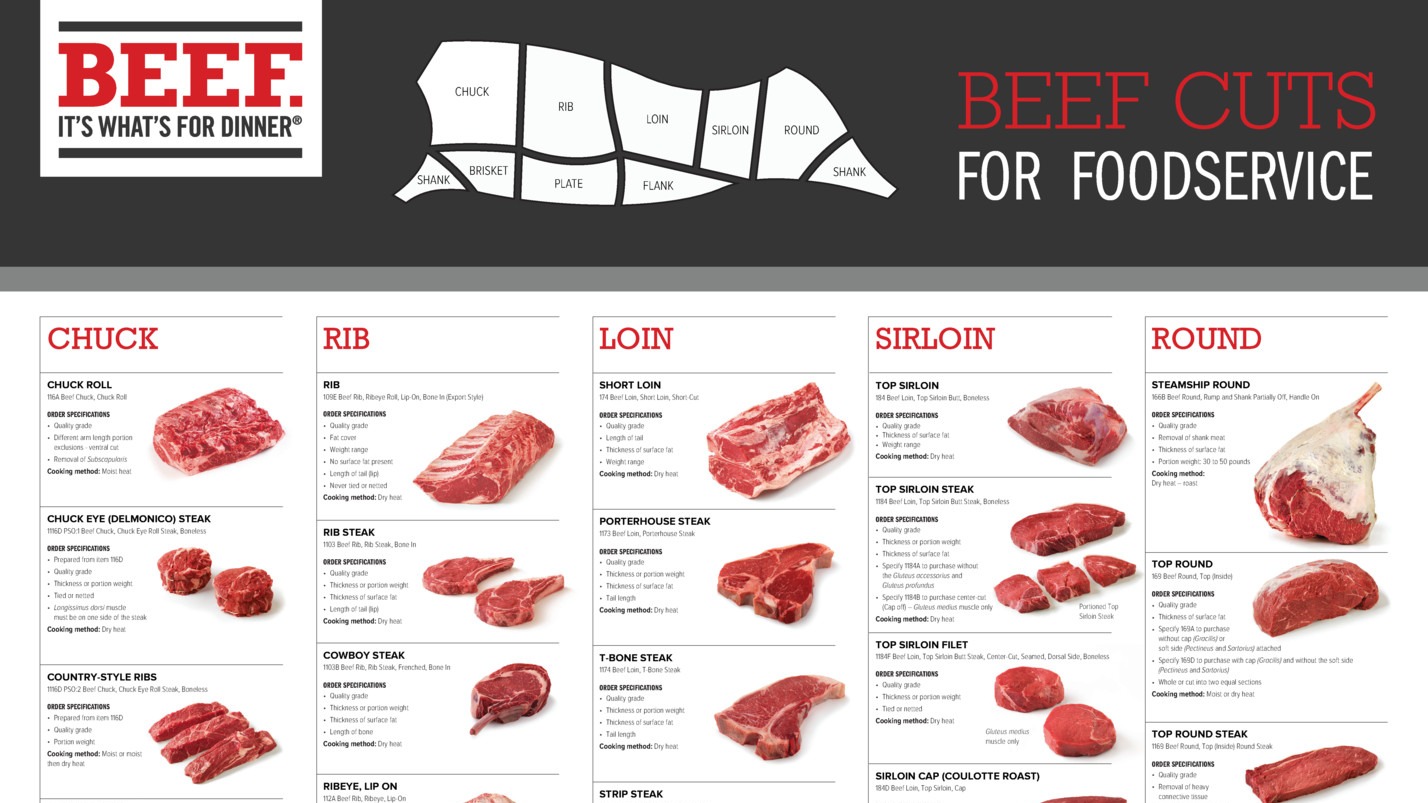 Foodservice Beef Cuts Chart
Cut charts in both English and Spanish perfect for foodservice operators. Shows the most popular beef cuts for foodservice, NAMP numbers and order specifications. 26.5" x 38" laminated poster.
Download Here: English, Spanish or Request Hard Copies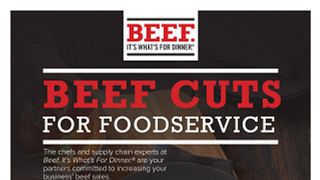 Foodservice Beef Cuts Booklet
A compliment to the Foodservice Cuts Chart as an ideal handout, this booklet contains essential information on cuts and order specifications. A perfect go-to for kitchens or for beef sales reps. 8.5" x 11", 8 page booklet.
Beef Makes Every Menu Better
Let the chefs and supply chain experts at Beef. It's What's For Dinner. inspire ways to increase beef sales for your business. Learn the latest trends in beef, discover new and innovative cuts and explore menu inspirations that will help promote beef on the menu or in the meat case.
If you are an Arizona grocery store, butcher, local meat market, supplier, purveyor, chef, restaurateur or home cook, we are looking forward to working with you. The Arizona Beef Council can supply a variety of beef resources to help you sell more beef and keep your customers coming back. If you don't see what you need here, contact us and we can help tailor materials or events to your needs.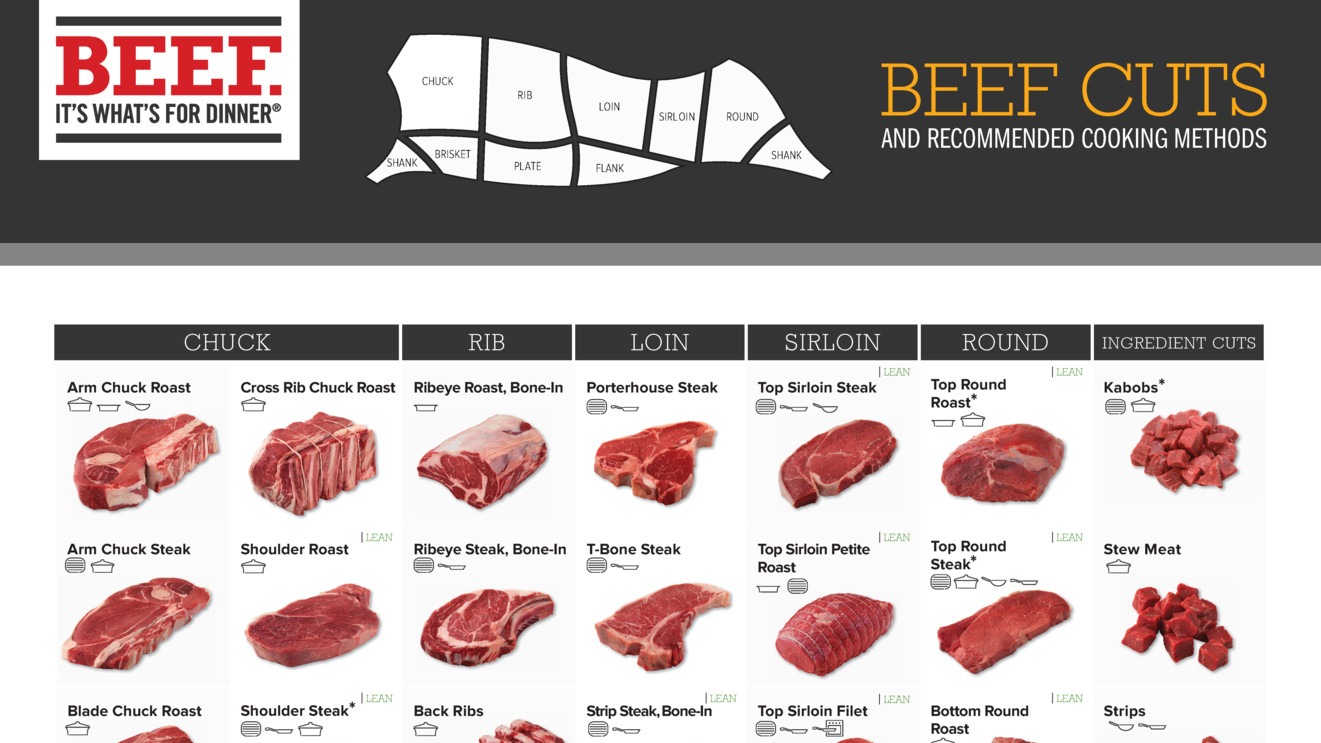 Beef Cuts Handout or Poster
Cut chart featuring the most common breakdown of cuts from each primal. Also includes most common cooking method for each cut. Available as a handout (8.5" x 11") or laminated poster size (24 1/2" x 38").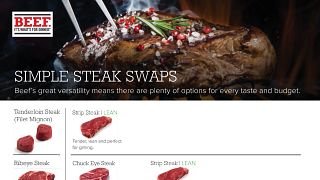 Simple Steak Swaps
New quick guide to steak cuts highlights beef's versatility with options for every taste and budget to help consumers looking to try something new at the meat case.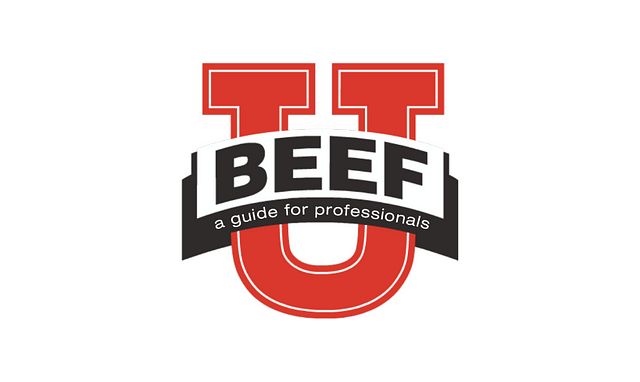 Beef University
Beef U is your comprehensive resource on all things beef. This free, interactive training program gives retail professionals and foodservice operators access to the resources that can help market beef and further understand the beef industry – spanning hot topics from beef production and nutrition to today's modern beef consumer. Visit BeefU.org to register and begin your journey to become a Beef U graduate.
BEEF RETAIL/FOODSERVICE Newsletter
Beef News Now
Sign up to receive beef updates tailored to your interests.