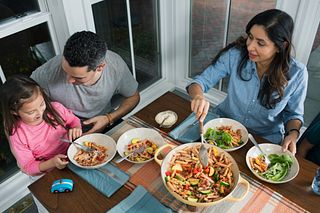 AT HOME WITH BEEF
These are challenging times, and the Arizona Beef Council is here to help take some stress out of your meals with beef. Though we'd like to be in person to enjoy a beef meal with you, here are some beefy tips ranging from beef cuts and recipes to freezing and defrosting. If you're feeling stumped, drop us a line and we'll be happy to answer questions and share some inspiration.
Explore Our Cooking Lessons
Curious about the best way to grill a steak or braise a pot roast? Want to know how to make a delicious stir-fry or how to perfectly brown Ground Beef? Our cooking lessons have everything that you need!