Beefing Up Arizona Culinary and Agriculture Classrooms
TIFFANY SELCHOW, DIRECTOR OF SOCIAL MARKETING AND CONSUMER OUTREACH | August 28, 2023
Teachers are some of the hardest working among us who give even more than their hearts and souls to bring engaging and educational content to the children they teach. Many give from their own pockets to enrich their lessons, which is often challenging on a teacher's salary. Currently in its twelfth year, the Beef Up the Classroom grant program continues to provide teachers with resources to implement beef curriculum with hands-on learning.
Generously funded by the Arizona Cattle Industry and Research Foundation, the 2022-2023 program reached over 2,700 students across Arizona at the cost of only about a dollar per student. After teachers apply to the program, Arizona Beef Council (ABC) staff review the proposed lessons to ensure they align with ABC's mission of promoting beef in a healthy diet. Once a teacher is accepted into the program, they are reimbursed up to $100 worth of beef purchases. Our Arizona teachers are a creative and influential group and do amazing things with the grant money they receive.
Many of these teachers use the free lesson plans provided on the Arizona Beef Council website and Checkoff-funded BeefItsWhatsforDinner.com. Teachers touch on a wide variety of topics relating to beef. Megan Hartfield, the culinary teacher at Basha High School, has used the grant for the past two years to teach an introduction to wholesale and retail cuts of beef. Hartfield says about the grant, "This is something that our standards have us teaching students, so to have an opportunity to see kids apply their knowledge instead of just looking at the tasty food we can't afford is priceless."
Agriculture teachers are also eligible to use the grant, and many have done so! Brita Kimble from Douglas High School used the grant to teach about the FFA Meats Evaluation CDE components. Her entire class is part of this lesson, and then the top four from the group move on to the district and state competitions. Taylor Merrick from Payson High School taught her students about the USDA grading system and used it to expose students to less popular cuts, like tongue.
Teachers must ensure they teach all educational standards assigned to their courses each year. It's a challenging task, made even more complicated when working with a small budget. The Beef Up the Classroom grant program is more than teaching students about beef. It's also about helping today's high school students choose beef, be confident in their ability to cook beef, and eventually serve it to their families.
For information about the 2023-2024 Beef Up the Classroom grant program, visit HERE.
Arizona College Prep School included food photography in their lesson.
Teacher: Elizabeth Treadway
Desert Ridge High School taste tested using the umami lesson plan.
Teacher: Joyce Gifford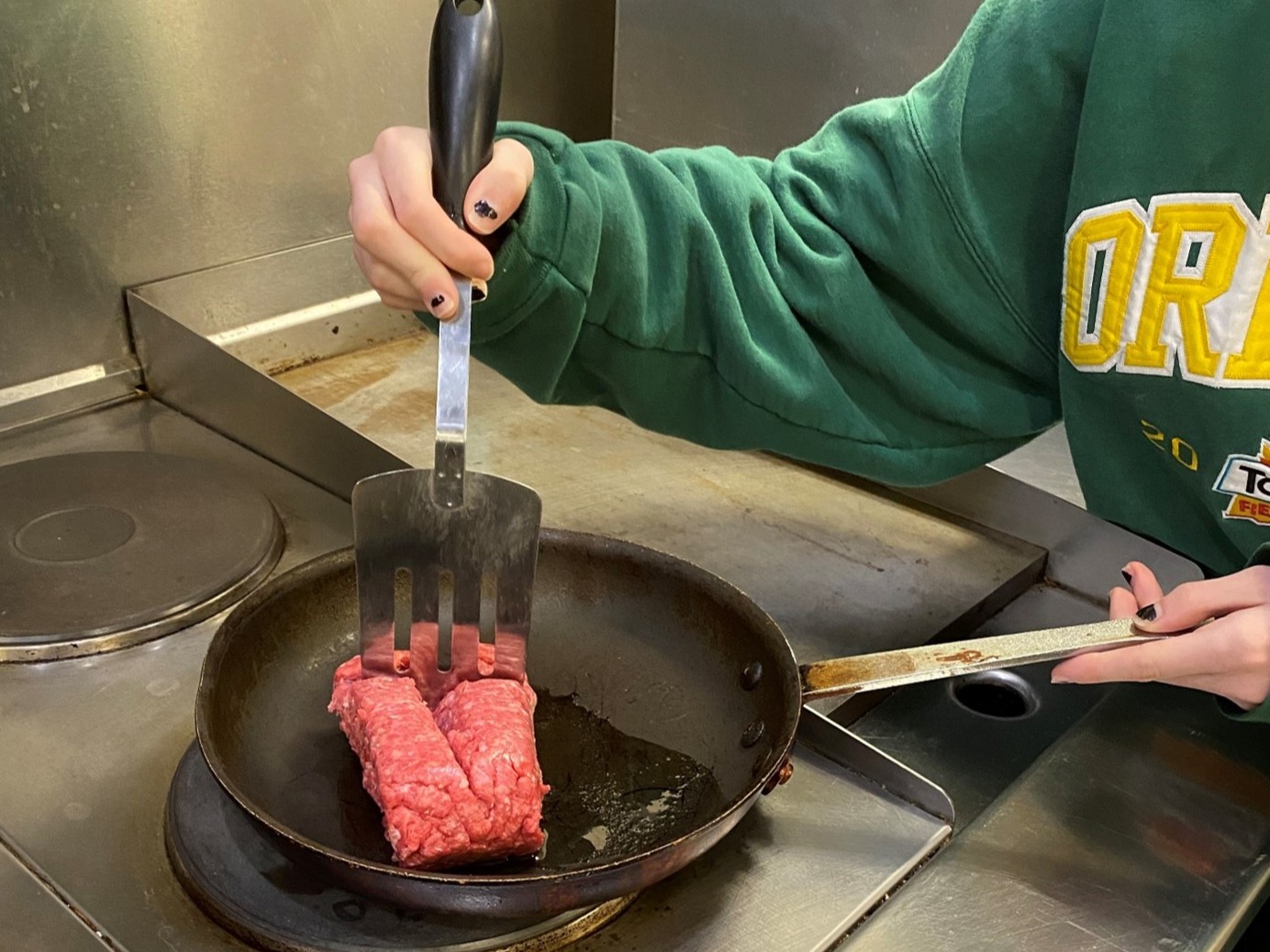 Perry High implemented a Ground Beef lesson.
Teachers: Yvette Albornoz and Angela Stutz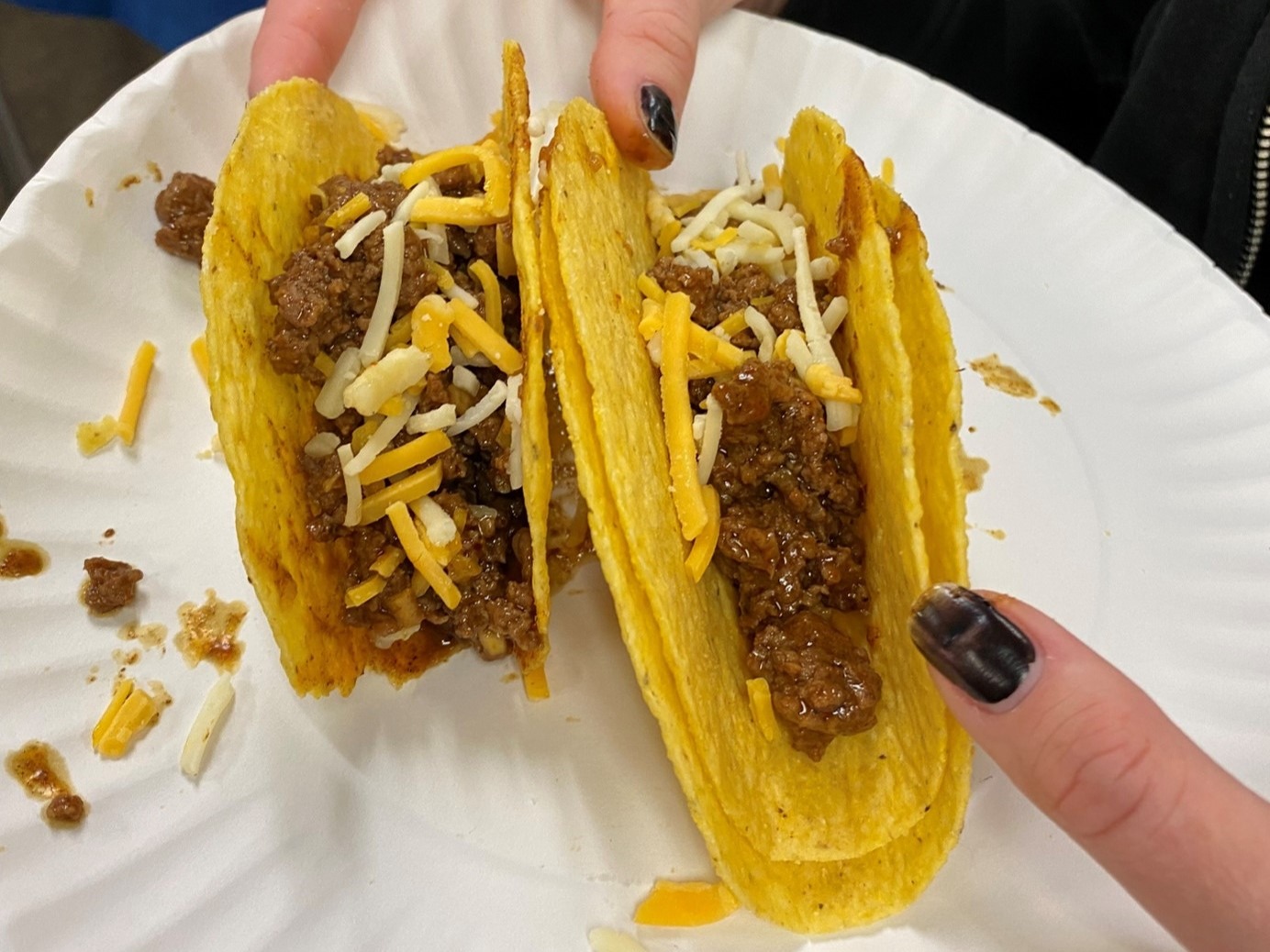 Perry High School taste tested different Ground Beef lean:fat grinds.
Teachers: Yvette Albornoz and Angela Stutz