Resources for Direct Beef Sales
Are you an Arizona rancher selling beef directly to consumers? We have shareable resources to help ensure your customers are having the best eating experience possible and to help you answer their questions about beef. You are welcome to link to any of these resources on your website and social media channels or print them as handouts for farmer's markets, events, or for care packages for your customers.
If you are in need of something different than what is listed here, please contact us via email or call 602-273-7163.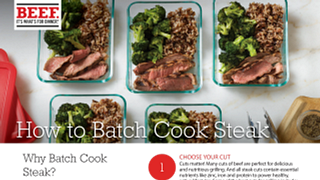 Batch Cooking with Beef
Keep healthy meals on the table and stress out of the kitchen with these simple batch cooking suggestions.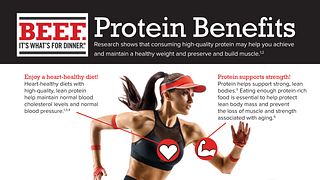 Protein Benefits
Beef is one powerful protein. Learn more from this helpful infographic.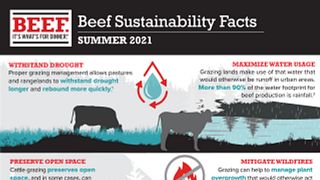 Sustainability Infographic
Receiving questions about sustainability and environmental stewardship? This infographic is a great share.